Starting an e-commerce business in Dubai is an exciting venture that unlocks new possibilities for aspiring entrepreneurs. The city brings to the table a rich technological infrastructure, high usage of digital shopping platforms, and a supportive business environment. In this comprehensive guide, we will explore how to start an online business in Dubai and lay the foundation for your future success.
Why Choose Dubai for your Ecommerce Business?
Booming Ecommerce Sector
The e-commerce sector in Dubai continues to witness meteoric growth, making it an optimal choice for start-ups looking to launch an online business. Over the past decade, the Middle East has seen an upsurge in online trading, with e-commerce business in Dubai estimated to be worth $27.1 billion in 2022. Tapping into this flourishing market could ensure a particularly lucrative journey for you as an entrepreneur.
Government Support and Regulations
Dubai's government has proven its commitment to nurturing the e-commerce industry, introducing a variety of positive initiatives to support aspiring business owners. One such endeavor is 'Dubai CommerCity', the first governmental free zone dedicated to the e-commerce industry in the world. The project boasts enticing incentives, including 100% foreign ownership and exemption from specific taxes, fostering a favourable environment where your enterprise can thrive.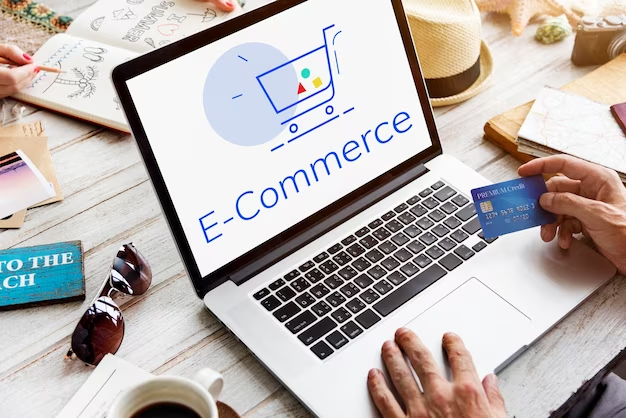 Initial Steps to Set Up an Ecommerce Business in Dubai
Building a Business Plan
Crafting a robust online e-commerce business plan is an indispensable first step towards setting up shop. This plan will serve as a roadmap for your journey, reflecting your business objectives, marketing strategy, target audience identification, and a thorough competitive analysis. You'll need to focus on the following aspects:
Product or service description – What are you planning to sell?
Market analysis – Who is your ideal customer? What's the target demographic?
Pricing and marketing strategy – What methods will you employ to promote your business?
Choosing a Company Name
Choosing a company name is a crucial decision and leaves a memorable impression on your potential customers. Making this mark unique and catchy can cultivate an edge over your competitors. Correspondingly, ensure that your chosen company name does not breach any existing trademarks or registrations. Dubai's laws necessitate that your chosen company name relates to your business activity and is available prior registering it.
Legal Requirements
Licensing Overview
Procuring a trade license is an essential legal requirement for starting an e-commerce business in Dubai. Yet, different ecommerce business models influence the licensing process and the type of license you need to apply for. Dubai offers a range of licenses, from a professional license for individuals offering a service to a commercial license for trading goods. The process generally includes:
Defining a legal structure for your business.
Registering the trade name.
Applying for and securing the necessary licenses.
| Steps | Description |
| --- | --- |
| 1. Choose a legal structure | Decide if the business is a sole proprietorship, partnership, or corporation |
| 2. Register trade name | Ensure the name aligns with the business activity and is unique |
| 3. Obtain necessary licenses | Apply for the correct business license depending on the services offered |
Tax and Import/Export Regulations
Navigating the intricacies of tax requirements and import/export regulations is a potentially daunting, yet incredibly vital aspect of setting up any business. For e-commerce businesses specifically, understanding these aspects can determine the competitiveness and feasibility of various business models in e-commerce. For instance, you will need to register for Value Added Tax (VAT) if your annual turnover is more than AED 375,000. Additionally, to facilitate seamless import/export operations, securing an importer's code from the Customs and Port Authority is a must.
Our journey through the initial steps to start an e-commerce business in Dubai concludes here. The latter half delves deeper into developing your online platform, creating a robust brand identity, investigating logistical operations, and identifying growth opportunities. Stay tuned to dive deeper into the exciting and rewarding world of e-commerce in Dubai.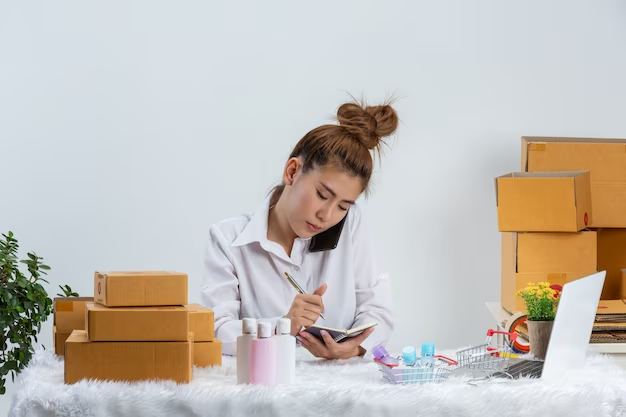 Setting Up Your Ecommerce Website
Website Development and SEO
When it comes to starting an Ecommerce business, it's vital to have a strong online presence. It forms a fundamental part of your online brand and it's the first thing your customers will interact with when they find your brand online. Your website should highlight your products or services while defining your brand's identity and values. Moreover, a user-friendly site can keep potential customers engaged, promoting them to explore and eventually make a purchase.
When designing your website, implementing Search Engine Optimization (SEO) strategies can aid in increasing your site's visibility on search engines listings. This includes the use of keywords relevant to your product and services, using SEO-friendly URL structures and optimizing your website's loading speed.
Payment Gateway Integration
Choosing the right payment gateway for your Ecommerce website is crucial. This involves selecting a platform that not only supports the forms of payment most convenient for your customers but also provides safe, secure online transactions. Payment gateway options vary, but include popular choices like PayPal, Amazon Pay, and Stripe. Some factors to consider when selecting your payment gateway are:
Security measures – Does the gateway provide secure SSL encryption for transactions?
Supported payment methods – Does the platform support a broad range of popular payment methods?
Building a Strong Brand
Plan a Marketing Strategy
To attract and retain customers, consolidating a dynamic marketing strategy is vital. This may include using social media platforms, email marketing, content marketing, and search engine marketing. It's crucial to cater your marketing strategies to meet the needs of your target audience and keep them engaged with your brand.
Importance of Customer Service
In the competitive world of Ecommerce, excellent customer service can set you apart. Ensure you're available to answer queries, resolve issues and provide necessary information in a timely and respectful manner. Offering top-notch customer service will help you build trust and develop strong relationships with your customers, resulting in repeat business and positive word-of-mouth marketing.
Logistics and Operations
Delivery and Returns
As an Ecommerce business, having an efficient delivery and returns system is paramount. Your customers need to trust that they will receive their orders in a timely manner and, if necessary, return items without hassle. The following are a couple of factors to consider:
Delivery partners – You'll need reliable delivery partners to ensure your goods reach your customers on time.
Returns policy – Establish a clear and easy-to-understand returns policy. This not only provides clarity to the customer but also builds trust in your business.
Inventory and Supplier Management
Proper inventory management can be the difference between an organized business operation and a chaotic one. It's important to keep track of your stock levels and have a plan in place for when inventory gets low. Additionally, maintaining a good relationship with trusted suppliers and a smooth supply chain is crucial to avoid any disruptions in your product availability.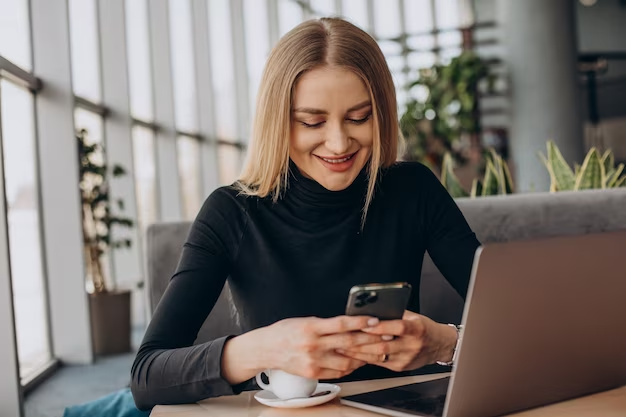 Growth and Expansion Opportunities
Opportunities in the Middle East Region
With the E-commerce industry in Dubai booming, there are plenty of opportunities for growth and expansion available. Contemplating a regional growth strategy can provide exposure to new markets within the Middle East, therefore broadening your customer base.
Potential Challenges
Like any other business, starting an Ecommerce business in Dubai comes with its own set of challenges. However, these challenges should not deter your entrepreneurial spirit, but rather be seen as stepping stones towards achieving your business goals.
In a nutshell
Starting an Ecommerce business in Dubai is a promising venture. With the right business plan, a user-friendly Ecommerce website, a robust branding and marketing strategy, efficient operations and logistics, and a keen eye for growth opportunities, you're bound to experience success in this thriving market.
Frequently Asked Questions
1. What is the cost of setting up an E-commerce business in Dubai?
The cost can vary greatly depending on the size of your business, the licensing fees, and other expenses such as website development, marketing, and inventory.
2. Does Dubai offer any support for Ecommerce start-ups?
Yes, Dubai has numerous initiatives to support Ecommerce start-ups, such as 'Dubai CommerCity', a free zone dedicated to the E-commerce industry, offering benefits like zero taxes and 100% foreign ownership.
3. What kind of products can I sell online in Dubai?
There's a vast market for a variety of products in Dubai. However, ensure to comply with local and international regulations regarding selling products online.
4. Do I need to be a resident of Dubai to start an E-commerce business there?
No, you do not need to be a resident. However, you would need to partner with a UAE national if your business is not in one of Dubai's free zones.
5. What is the key to success in Dubai's E-commerce market?
Key factors include a well-defined business plan, a user-friendly website with quality SEO, a robust marketing strategy, excellent customer service, efficient logistics, and a constant desire to grow and improve.